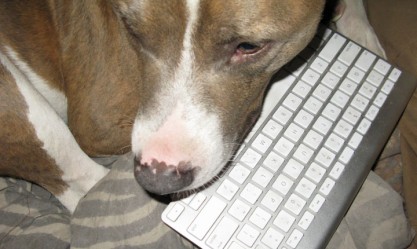 We have reached out to South Eastern Pennsylvania, Lehigh Valley and the New York Metro area rescues to help network their intakes through social media and personal contacts. Currently we work with them to help facilitate the rehoming of animals. Through their mentoring, we continue to learn how to deal with the people involved and how to evaluate situations to best benefit the animals. The best resource for a rescue is the network of supportive people they create. As a registered non-profit, we are strengthening our relationships. People may also be more apt to complete our applications for adoption or foster which are needed to successfully find homes for animals. We have also touched base with local dog trainers, who would be willing to donate training time to work with animals that may have behavioral issues preparing them for adoption.
Once we have a facility with a kennel, we will have a limited number of animals that will be available for adoption. Until then, please contact any of your local rescues to see how you can help.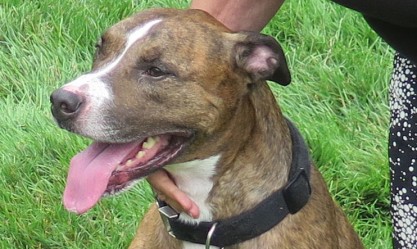 URGENT – In Boarding
Deuce (Zeus) – Apx. 9 yr. 52lb Brindle and White Altered Pit Bull in Boarding
Hello, I have been in boarding since late June 2015. After my owner left the house we were renting, the roommates took care of me until they had to move. I couldn't go along. Now I am in boarding in the Pottstown, PA area.
I lived as an only dog and was not outside much. My socialization is not the best, but with the right owner, I could be a star.
• Will sit on command
• Like to catch treats you toss to me
• Love car rides
Your Donation Secured through PayPal